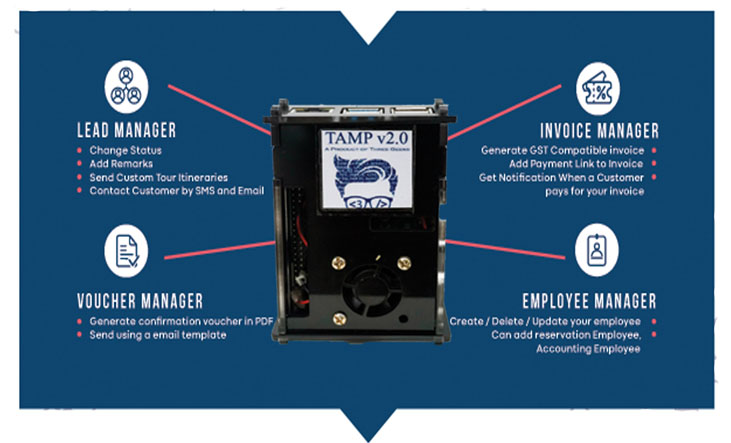 Travel Agency Management Portal V2.0 (TAMP v2) is a web based Application / Portal which is developed to ease the Booking, Accounting and Logistics process of your Travel Agency.
If you are a Tour / Travel Agent and you are facing problems in managing Leads, Creating Quotation for Travellers, Generating Confirmation Vouchers, managing Invoices, monthly GST reports of all bookings, tracking monthly Employee performance report then TAMP v2.0 is a one stop solution for you. Below are the features of TAMP v2.0
You never change things by fighting the existing reality.
To change something, build a new model that makes the existing model obsolete.
TAMP V2.0 is a combination of a Hardware Device which acts as a Server in which the Travel Agency Management Application is pre Installed.
Hardware Specification of the Server